Getting Patients Home Safer & Faster
Our Greatest Care is Your Recovery
At Salude, we focus on getting patients home safer and faster. We have developed unique processes and initiatives to succeed in this goal, including:
Development of our Salude Navigator Program focused on improving the patient experience
Calling emergency room physicians on every patient transferred to the emergency room to improve communication and reduce hospital readmissions
Daily interdisciplinary rounding to improve the overall patient experience, utilization, quality of care and clinical team communication with our patients
Seen by our physicians by end of next calendar day for initial history and physical
Discharge planners conduct initial interdisciplinary bedside meeting/rounds shortly after admission
Embedded nurse practitioner performs a "Stabilization Visit" shortly after admission
Rehabilitation department conducts home visit prior to discharge to ensure safe transition
Home visit nurse practitioner communicates with patient while still at Salude and arranges home visit
In-house pharmacy
Concierge pharmacy service available post-discharge
Partnering with home health companies to improve the transition of care to a home setting
Compared with over 1,000 Aegis Therapies rehabilitation sites nationally, Salude patients experience almost 15% greater improvement in Rehabilitation Outcome Measures while doing this in 30% less time. This data is from Aegis Therapies for 2017.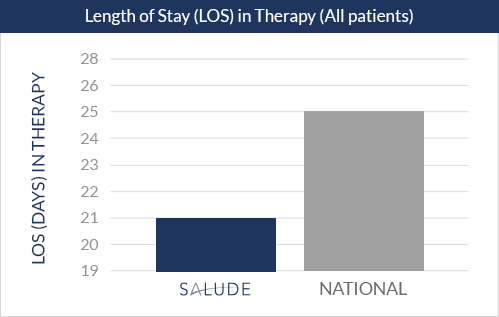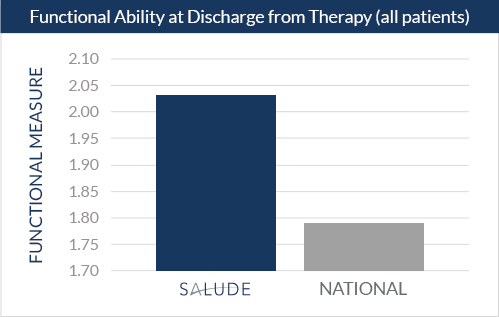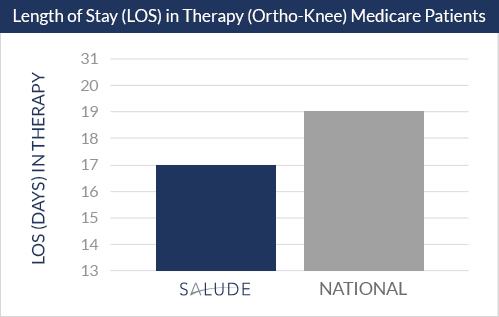 ---
Plan Your Recovery at Salude™
Complete our pre-admission application or schedule a personal tour of Salude to view our facility, meet our staff and learn more about how we can help with your recovery.