Enhanced Patient Experience
We want your stay at Salude to be as pleasant as possible, so we emphasize hospitality and offer a variety of amenities and conveniences to enhance your experience. We offer an abundance of high-end amenities, including:
Grab-N-Go Café
Nearly 3,000 square feet of state-of-the-art therapy space open seven days a week
Two large outdoor seating areas with scenic views of the Georgia pines and art sculpture gardens
Large second-level dining area with an outdoor balcony and separate private dining areas
Concierge amenities and services
Complimentary WiFi throughout the facility with iPads available for use
Chef-prepared meals served in the privacy of your suite or our dining room
Chef-prepared Cuisine
We believe the quality of what you put into your body directly relates to the quality of your recovery. That's why we have a professional chef on-site to craft delicious and nutritious meals using fresh, locally-sourced ingredients whenever possible. Each day, patients have the option of choosing our Chef's Daily Special or an alternative item from our seasonal menu. Salude also offers in-suite dining and a Grab-N-Go Café, where you and your visitors can conveniently buy snacks and drinks.
Laundry Services
Salude provides laundry services at a minimal cost per week. If you want us to wash your personal items, we ask that you mark the clothes with your last name and we will have them washed and delivered to you within 24 hours. If your family decides to do your laundry, please bring a hamper and have your family pick up dirty clothes at least two to three times per week.
Equipment
During your stay, you will be provided with all of your required equipment, such as wheelchairs, walkers, braces and more. If you require any equipment after discharge from the facility, our social worker can make the appropriate arrangements. Please note you may be responsible for these equipment charges and fees depending on your insurance coverage.
---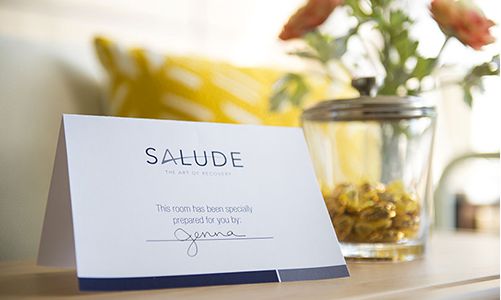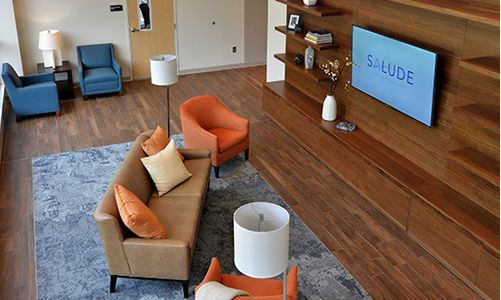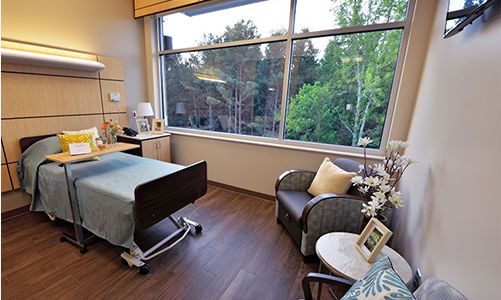 Plan Your Recovery at Salude™
Complete our pre-admission application or schedule a personal tour of Salude to view our facility, meet our staff and learn more about how we can help with your recovery.