"I'm very excited that Salude is a pioneer in the delivery of post-acute care."
Dee Desai
MBA/MHA, LNHA / Executive Director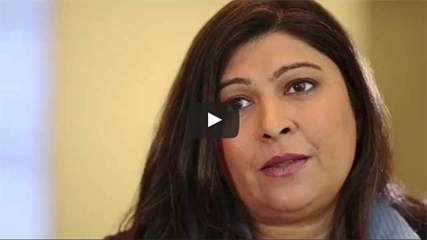 A Message From Dee
Devangi "Dee" Desai received a Bachelor of Science in Occupational Therapy from Wayne State University in 1987. In 1994, she graduated with a Masters in Business and Health Administration from the University of Pittsburgh. She has been a licensed nursing home administrator since 2000 and has worked in many healthcare settings, from acute rehabilitation to home health and post-acute care.
Dee has over 26 years of experience in the healthcare industry as a clinician, manager and administrator of healthcare facilities. Her vast experience and immense knowledge have resulted in high-quality care and outcomes for patients in each of the facilities she has operated.
Throughout her career, Dee has partnered with hospitals, healthcare providers and managed care organizations to improve the transition of care from acute care to the post-acute setting. Her efforts focused on preventing unnecessary re-hospitalizations and reducing length of stay— all while ensuring optimal outcomes for patients.
As the Executive Director for Salude, Dee is committed to delivering the ultimate patient experience and outcomes through high-quality clinical and rehabilitation care in a friendly and compassionate setting.
---
Plan Your Recovery at Salude™
Complete our pre-admission application or schedule a personal tour of Salude to view our facility, meet our staff and learn more about how we can help with your recovery.